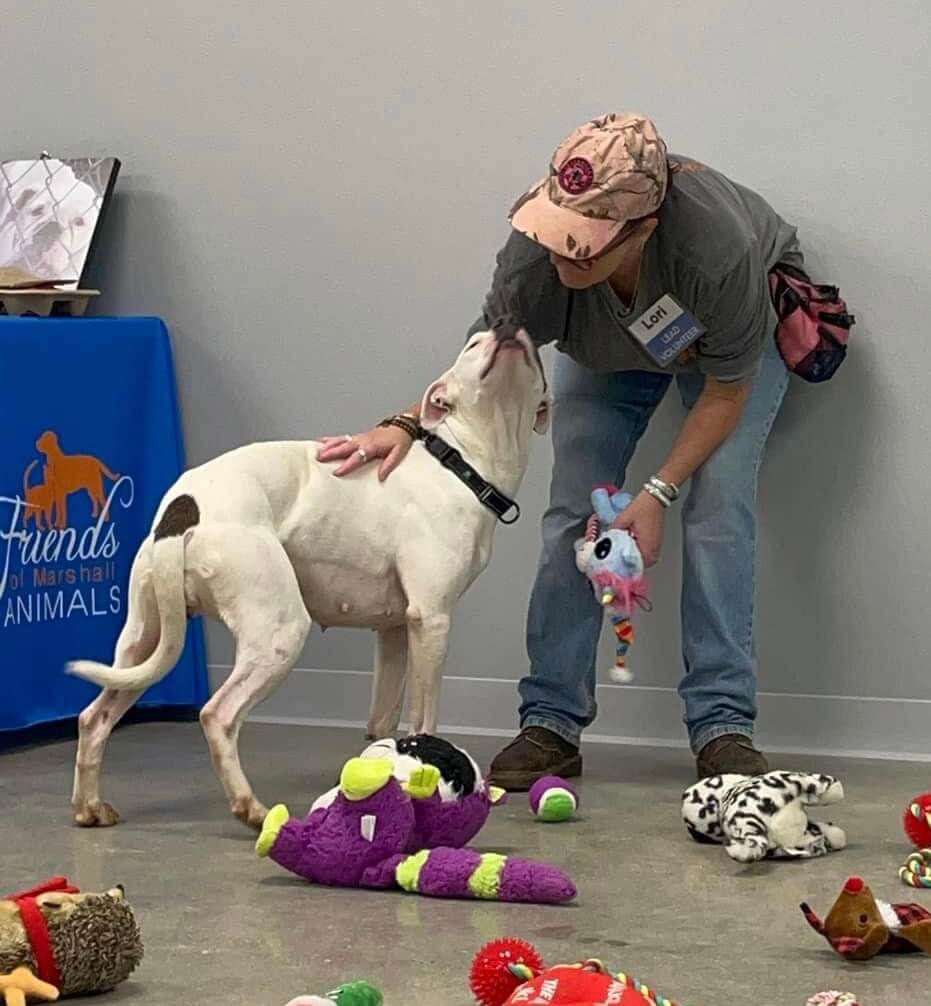 Friends of Marshall Animals (FOMA) is a 501c3 non-profit organization dedicated to supporting the Marshall Animal Shelter. Our mission is to assist the Marshall Pet Adoption Center by providing financial and operational support, community outreach and education, and implementing programs to eliminate the killing of adoptable pets.
Through fundraising, adoption events, research, education, community outreach, and ongoing support, we provide programs and services that benefit both the animals and citizens of Marshall.
Friends of Marshall Animals needs your support to ensure that needy animals are treated with respect, dignity and decency while awaiting their forever homes. We are determined to have the kind of animal shelter that Marshall can be proud of because it serves our community and provides a safe environment for shelter staff, volunteers, and the pets that they care for.