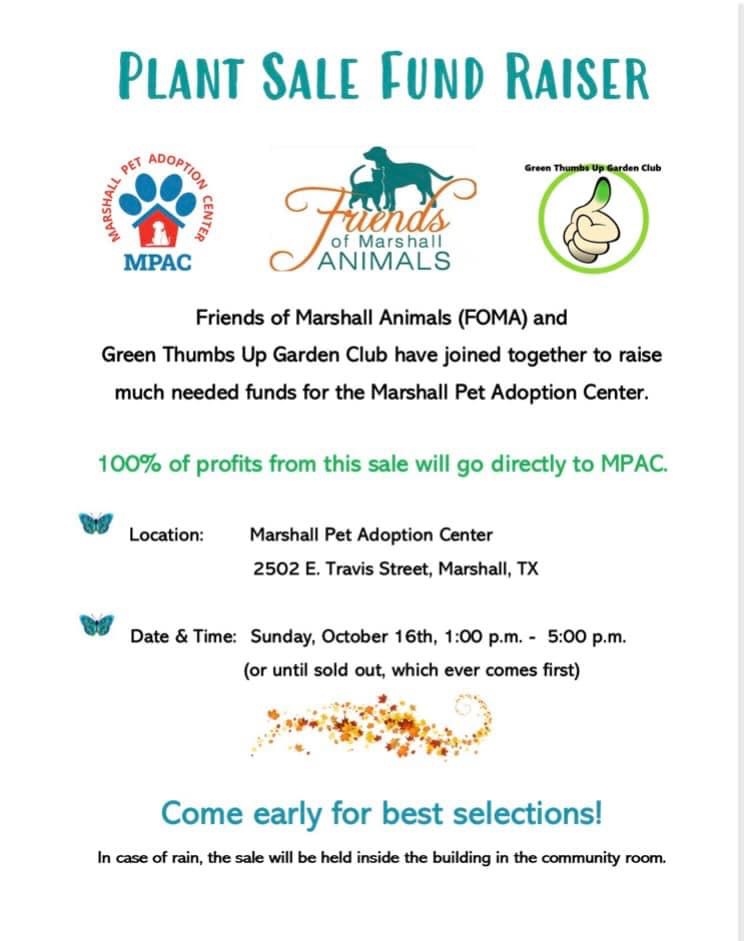 Ugly Christmas Sweater Dog Walk
Don't miss the Ugly Sweater Dog Walk this year, December 18! For six years, this 1K walk has been one of the most fun and appreciated events that FOMA sponsors.
Dress your pooches up to the nines, or somewhat lower, depending on the prize you're shooting for: cutest, tackiest. most festive, and overall ugliest. (Of course these refer to the outfits and not to your precious pups.)
Register by December 6 and the entrance fee is $20. It goes up to $25 thereafter, including up to the day before the dog walk. In either case, you'll receive a free long-sleeved t-shirt to commemorate the event! Add $10 if you prefer a sweatshirt in place of the t-shirt.
Meet at Telegraph Park the day of the walk. Sign-in will be at 11:00 a.m. for an 11:30 a.m. start time.
REGISTER online HERE.
Adoption events at Petsense Marshall
Dates announced on Facebook
Saturdays 10am to 2pm
Come meet some awesome pups!